Eccentric Beekeeper Bulldog
The Eccentric Beekeeper Bulldog is a homemade bulldog for racking beer out of barrels using CO2 pressure. See this page for other barrel racking canes.
Overview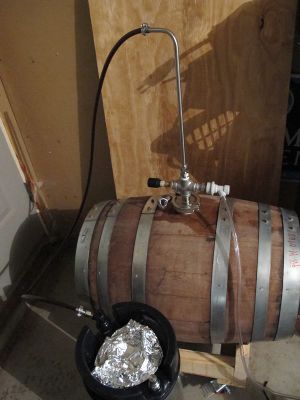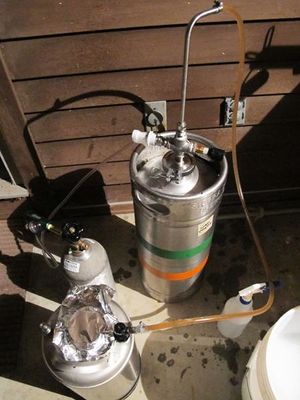 An inside view shows the simple "works" within the triclover fitting, liquid inside the wand and gas outside the wand. The standard stainless steel compression rings/sleeves in the bore-through compression fitting have been replaced with silicone o-rings which seal with minimal tightening on the nut and never attach to the tubing permanently. These replacement o-rings allow the racking wand to slide up and down through the compression fitting while maintaining the seal.
Parts List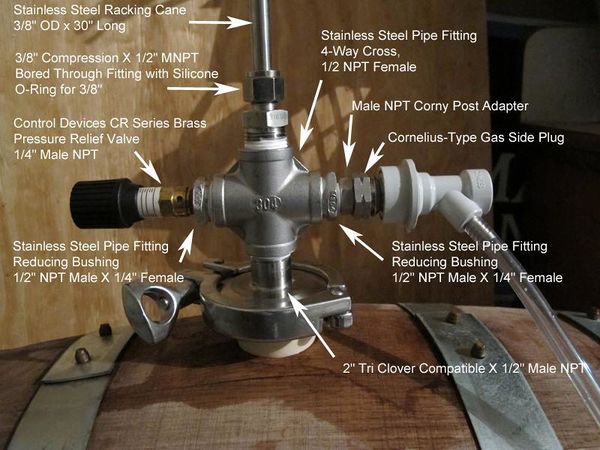 Cornelius-Type Gas Side Plug, P53 - This no longer includes the needed Universal Poppets (our item L92) or Ball Lock O Rings (item D12). You will need one L92 and one D12 in addition to this post to complete your male in gas fitting.
See Also
Additional Articles on MTF Wiki
External Resources
References