Floor Corker
A Floor Corker is a device for corking bottles. It can be used for corking both Belgian bottle corks, and wine bottle corks. Other types of corkers exist, such as handheld corkers, but when corking a lot of bottles, a Floor Corker is recommended. See also Corking for more information on the corking process. See Packaging for general packaging information. See Corking for instructions on corking and commercial corker options.
Recommended Floor Corkers
Experienced Milk The Funk members recommend three Floor Corker brands [1].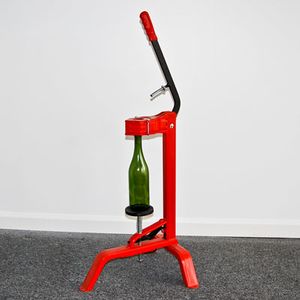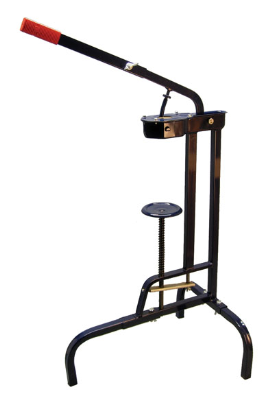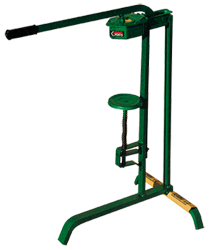 Usage and Tips
"Yeah, I agree with Mark. It isn't much extra that needs to stick out to make the difference. And in order to make that work you have to vertically compress the top of the cork. I had been doing that with my hand (with nightmares of something happening similar to what Tarsicio went through) until my friend suggested using a bench capper for the cork compression part. That works quite well and the cork stays compressed enough to put the cage on without much vertical force on the top." - Follow up Tip from Dave Janssen on Milk The Funk [10].
See Also
Additional Articles on MTF Wiki
External Resources
References